Tips for Parenting a Teen with Depression
As parents, we want to do what's best for our children, and seeing them in pain without knowing how to help them can be excruciating. If you are parenting a teenager with depression, it can be difficult to know what to do to help them. Here are some tips you can take to give your teen the space and support they need to get on the road to recovery.
Tip #1: Listen
While it may be tempting to give advice to a teen who is struggling with depression, it is often more beneficial for you to stay quiet and really listen to what your child has to say. Listening without passing judgment, commenting, or trying to "fix" the problem can demonstrate to your child that you are a trustworthy ally in this battle against depression and that they can come to you with any concerns.
Tip #2: Create a Positive Environment
Getting enough sleep on a regular basis, exercising regularly, and eating a balanced diet are all associated with positive health outcomes that can help combat depression. These healthy habits are easiest to maintain in an environment that makes them a regular, structured part of the day. Play your role by making sure your teen has a quiet, comfortable place to sleep, access to plenty of healthy foods, and a schedule that allows enough time for rest and exercise.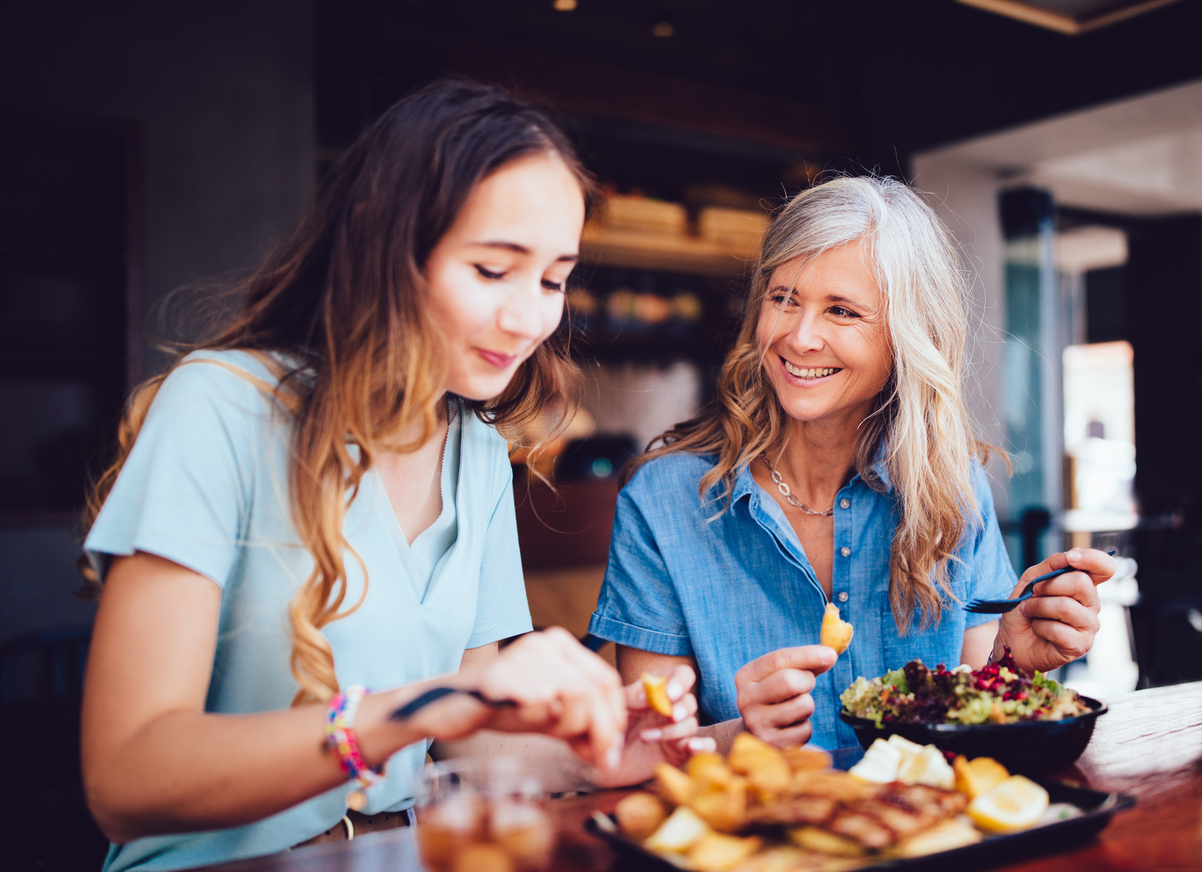 Tip #3: Model Gratitude and Service
Being grateful and helping others can have a positive impact on depression symptoms, and you can help your child have access to these practices by modeling them yourself. Doing a daily gratitude journal and discussing it together or participating in community service projects as a family are great ways to meaningfully connect with each other and the world around you.
Tip #4: Recognize and Affirm the Positive
It can be tempting to point out unhealthy habits or behaviors, but a more beneficial approach lies in recognizing and affirming positive behaviors. When your teen does something (even something small) that you see as a step in the right direction, point it out and note your approval. Recognition for positive actions tends to reinforce those actions and helps steer your child in the right direction without criticism.
Tip #5: Ask for Help
You do not need to face the challenges of parenting a teen with depression on your own. Reaching out to a mental health professional is a great way to get the support that both you and your child need and to demonstrate to your teen that mental health is a valid component of self-care and compassion.
Contact your pediatrician for a referral to a counselor or contact me for individual or family counseling options for your teen.
Need help parenting a teen with depression? I can help. 
Let's Connect