The Uncertainty Of Your 20s – 3 Challenges You May Face (And How To Overcome Them!)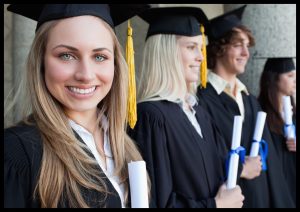 Today's 20-somethings – "millennials" – have higher levels of anxiety and depression than any other demographic group in history. It's estimated that nearly 20% of all persons aged 18-34 suffer from anxiety or depression.
Much of this can be chalked up to the many difficulties of growing up in today's modern world, and establishing yourself as an independent person. Today, many things are uncertain, and this uncertainty can lead to quite a few challenges.
In this article, we'll take a quick look at some of the challenges that may face you, and that you may have to overcome as 20-something who is beginning to live a truly "adult" life.
Living At Home
Large student loans, tough economic times, and a lack of access to great jobs has led to more millennials than ever living at home after graduating from high school or college. Around 25% of all millennials from the age of 25-29 still live with one of their parents.
And while living at home can be a good thing – you can save money and enjoy the company of your family – society often places unreasonable expectations on young adults. Many people see living at home as "backsliding" – a sign that your life is not on-track, and you are not living up to your potential.
In addition, it can be hard to live at home as a mature adult – you are more likely to feel constrained, or like you have a lack of independence. It gets harder to set and adhere to boundaries with your parents, and conflict is very common.
The best way to deal with this challenge is to be open and honest about how you feel with your parents. Tell them about the struggles you are facing, and why you feel like living at home is difficult for you. If you take the time to establish boundaries that address these challenges, it's much easier to live alongside your parents – even as an adult.
Struggling To Feel Independent
Even if you do not live at home, you may not feel like you are fully independent. For example, you may feel as if you are struggling at work – and do not have a clearly-defined career path that will lead you to financial independence.
You may also still have to rely on your parents for advice on things like paying bills, taxes, health insurance, and managing your money. This is not a bad thing – but society often makes it feel like young, 20-something adults should be fully responsible, independent, and able to manage things on their own.
This challenge needs to be addressed with a mindset shift. It's important to realize that full independence is a myth – and it is not a hallmark of a "successful" life. There is nothing shameful about utilizing your support structure, and relying on your friends and loved ones for help when you need it
Forming New, Healthy Relationships
One of the hardest things about being in your early-to-late 20s is forming new relationships. While you are in college, it's easy to meet like-minded students and find new friends. However, this becomes much more difficult when you become an adult, and start working full-time. Your social interactions are much more limited – and it can be difficult to find new people to befriend, or begin a relationship with.
To overcome this challenge, you must realize that you have to be proactive when seeking to make new friends as an adult. You need to go out and join organizations that you are interested in, participate in hobbies that let you meet new people, and make a real effort to expand your social circle.
This adjustment can be hard to make – because during high school and college, there are always new people to talk to, and you don't need to put in nearly as much effort to make friends.
Face These Challenges – And Overcome Them!
Whether you're still living at home, struggling to feel independent, or trying to figure out how to make new friends as a young adult, I can help. This advice is just the tip of the iceberg – I specialize in counseling and therapy for college students and young adults.
So don't face the struggles of your twenties alone – contact me today to schedule your appointment, and get the help that you need and deserve.